Premium One Bio Link For All Your Socials
Easily manage one bio link used in all your social media platforms. Our completely FREE service helps you drive more traffic to your multiple links effortlessly.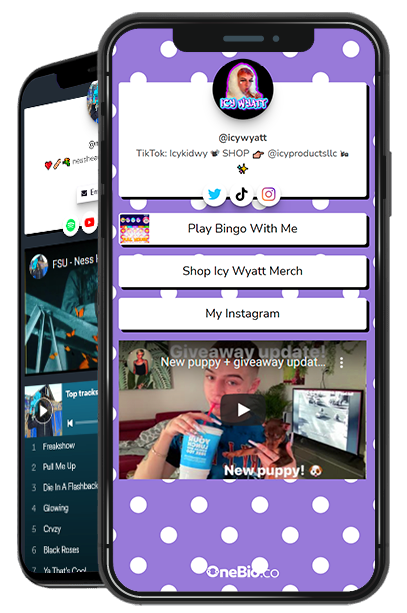 Customizable
Personalize your link page to your own style.
Features
Premium suite of social widgets and link options.
Fast
Profesionally managed tech infrastructure.
Earn Money
Generate passive income by enabling sponsored links.
OneBio.co Helps Manage Everything for You
After placing the OneBio.co profile page as the website link in all of your social media profiles you will never have to update your bio again. Gain access to powerfull marketing tools that will help grow your business and brand.
Manage your links and promos without having to update your bio.
Amazing customization features to match your brand.
Social media embed widgets for all major social networks.
Spotify and other music platform connectivity included.
Connect with your followers through in house contact widgets.
Add your team and collaborate together with less headaches.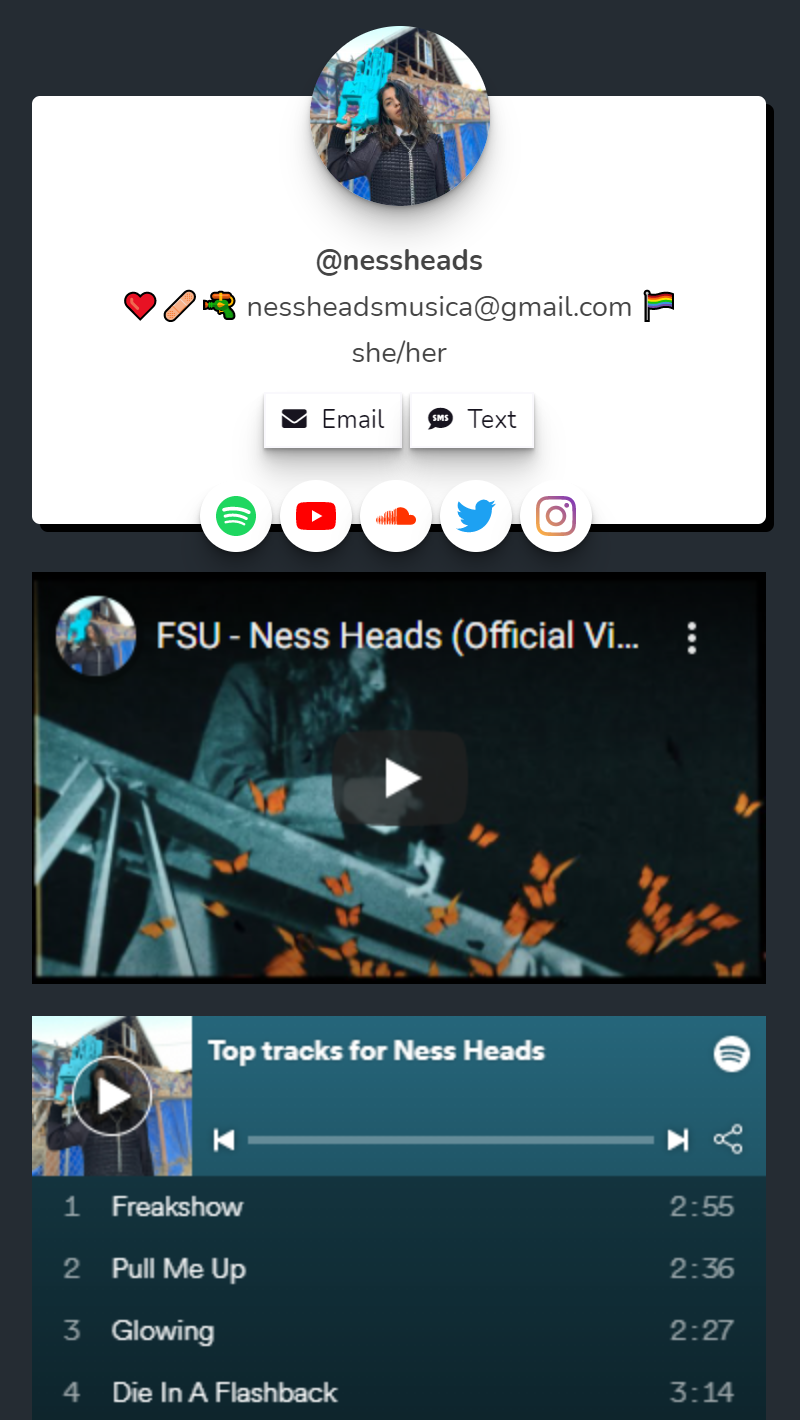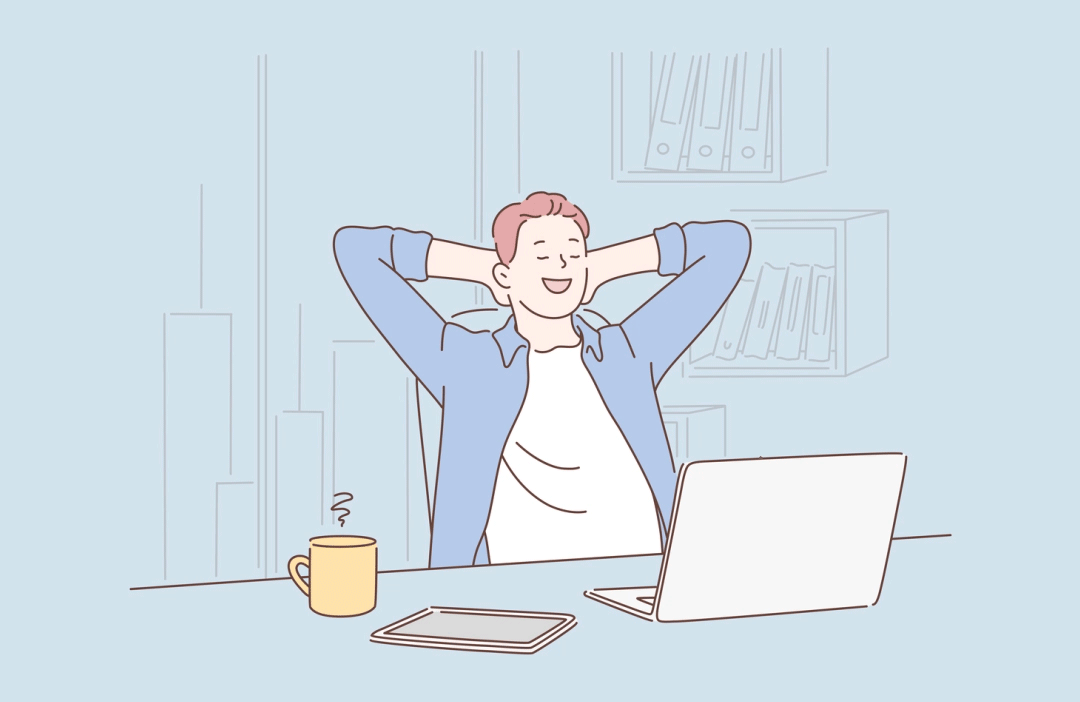 Earn Passive Income From Your Links
Not only is OneBio.co free but we will even pay you to use our linking service.
By enabling the "Monetize" feature we will automatically place a sponsored link in your list. This sponsored link will be advertisements that are relavent to your audience.
Totally optional. Make money when you feel like it.
Brand safe. We vet all advertisers.
Completely automated. You do not need to make content.
What Our Members Say About OneBio.co
Finally a website where I don't have to constantly keep updating links in my instagram bio. Now i can use one link for all my promotions!
I recently switch all my links over to onebio. They have the best features and the best part about it is they're all free!
OneBio.co Features
Every single feature we offer is free to all users, there is no paid plan unlike the other guys. We want to give you all the tools to help you succeed.
Responsive Layout
Your profile will look amazing both on mobile and desktop.
Schedule Links
Schedule links to be visible and/or dissapear at any time in the future.
Friendly online support
We are available 24/7 to chat right through the dashboard. We're here to help!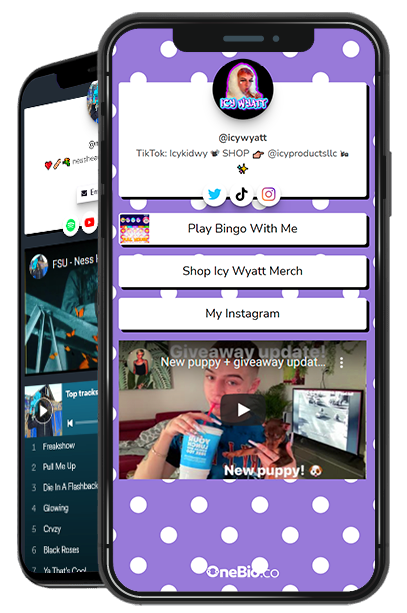 Free Forever
You will never need to pay to use our service.
Video Backgrounds
Gain access to our bank of video & image assets to choose for your background.
Theme Customization
There are many aspects to customize with the design of your profile page.
OneBio News and Best Practices
Advertise With Us
Ready to tap into the largest social traffic network. Email us at [email protected]